2023 WELCOME LETTER
Dear Flag Football Families,
We are excited to welcome you to the 2023 football season!
Special Requests: When granting the special requests, we prioritized the scheduling requests for specific nights and locations, then keeping siblings together on the same night and field, next we looked at putting players on their previous or requested teams, and finally allowing friends to play together. As a testament to the success of our league, we had a record number of new players requesting to play with returning friends. In some cases we had twice as many requests to play on teams as we did spaces for players!
We did our best to grant every request to the best of our ability, but some hard decisions had to be made between splitting up friends or moving a group to a new team. We thank you for your understanding that requests are not a guarantee and that the happiness of all our players is always a top priority. We hope everyone is as excited for the season to start as we are!
Uniform Handout: The first date on your schedule (first practice) includes a uniform handout followed by a practice. Please make every effort to pick up your jersey / belt and flags that night and come a bit early as there will be a uniform line-up! If you are unable to attend the first practice, don't worry: We will have a jersey ready for you at the next session you attend. Please note that the jersey/belt and flags will need to be returned after the last game.
Attendance: No need to let us know if you can't attend a game or practice, we expect families to enjoy some vacation time!
Team Information & Schedule: Log into your account online or on the app. Navigate to the "Dashboard" and click on the team's name to see the schedule and team roster.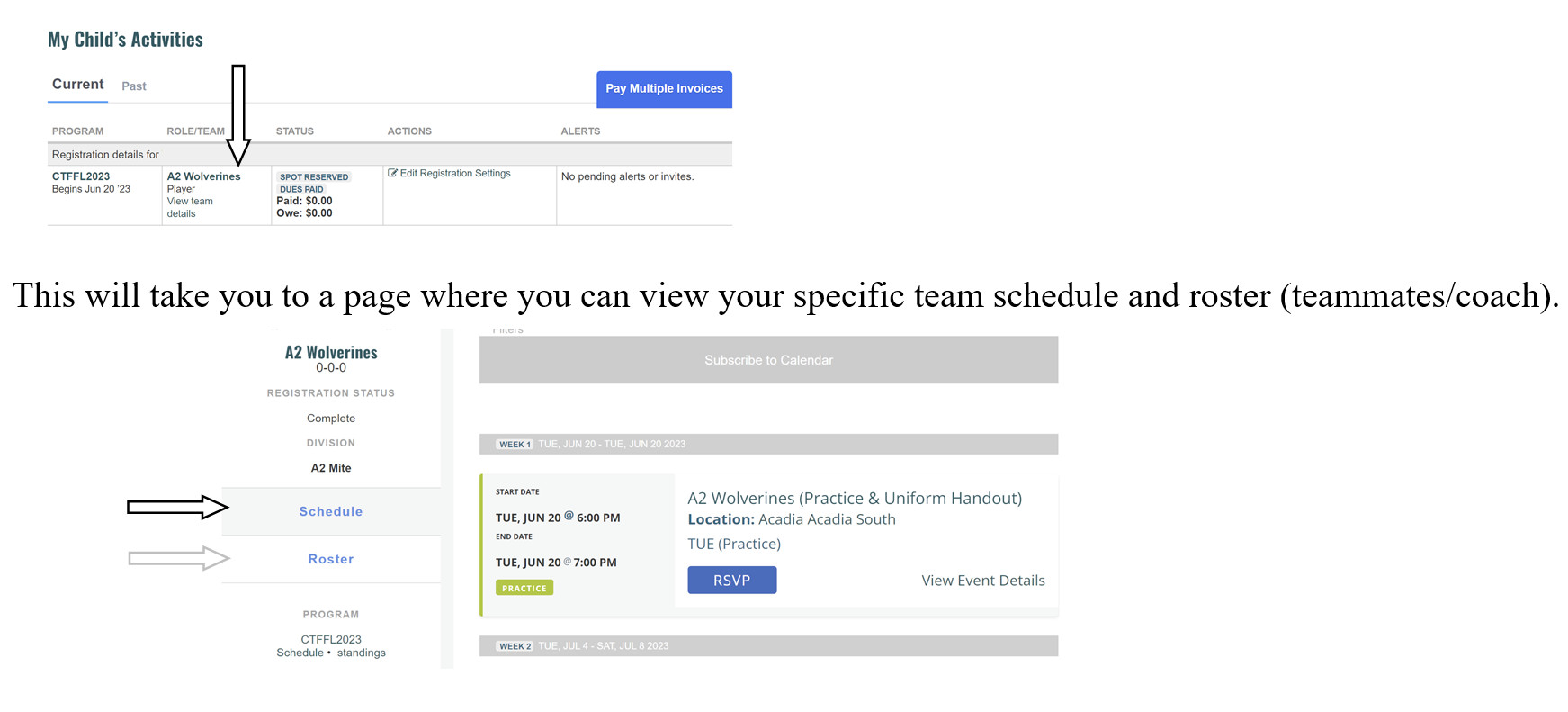 You can always find the master schedule (for all teams) by going to the website www.calgaryflag.ca, choosing your league, then clicking "Schedule and Standings" from the top menu.
See you on the field!
Don and Karen Wilson